The Public Server wizard allows you to quickly configure your Dell SonicWALL to provide public access to an internal server.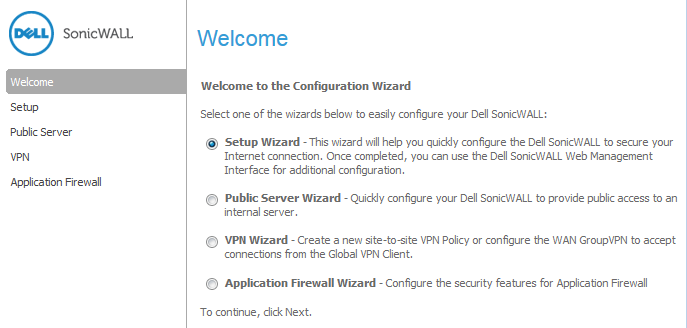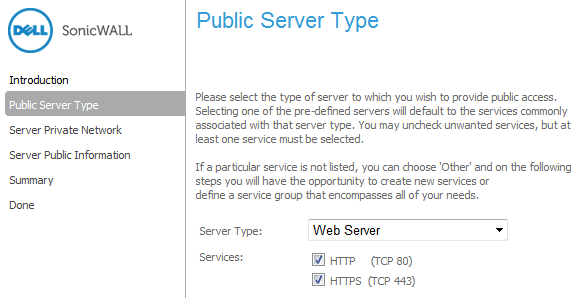 If you enter an IP address that matches an existing Network Object, that object is renamed with the Server Name you specify. If the IP address does not match an existing Network Object, the Public Server Wizard creates a network object representing the server, using the name and IP address. This Network Object is assigned automatically to the zone in which its IP address belongs.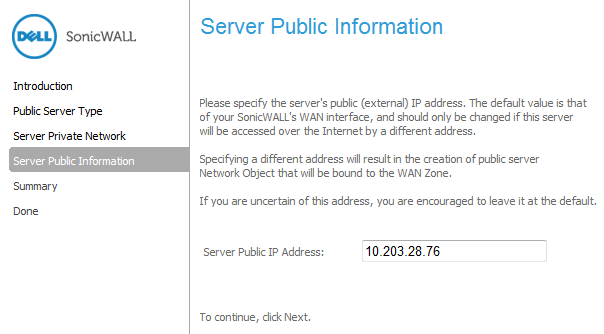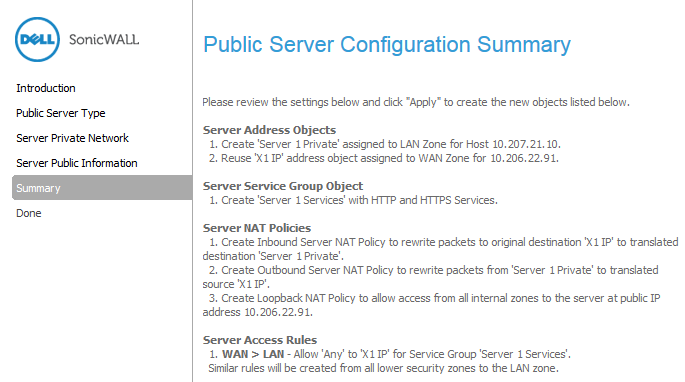 Because the server in the example used the default WAN IP address for the Server Public IP Address, the wizard uses the existing WAN address object when constructing policies between the new server and the WAN. If you specified another address, the wizard creates an object for that address bound to the WAN zone and names the new address object by appending _public to the name you specified for the server.
To modify any of the settings, click Back to return to the appropriate page.